Clamp, Lifting Bracket and Shoulder Screws, always prompt delivery.
See also some accessories available in our product line:
• Clamp
• Shoulder Screws
Clamp
The Clamps are available in models: G12- G14 – G18 – G24
Models: G12 – G14 – G19
Models: G18 – G24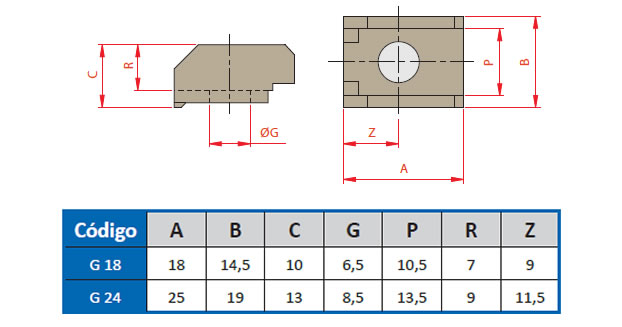 Shoulder Screws
The trunnions is indicated to keep the elements aligned. And to guarantee the alignment of the springs, it is used in mechanical construction devices and in Injection Mold or Stamping.

Subtitle:
C= Screw Diameter
D1= Spindle diameter
D2= Head Diameter
E= Head height
F= Useful height screw
L= Length
R= Thread dimension
Material= Alloy Steel
Dureza= 37-43 HRC
Norma= DIN ISO7379
Application Examples

Budget