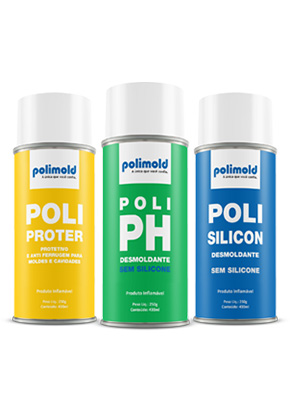 Makes it easy the extraction of parts and protect the mold with mold release and protective Polimold.
The Polimold release agent aids the plastic parts without leaving stains on the product. It is available in two versions: PH and Silicone.
Poli Proter Polimold protects the mold ensuring injected with quality parts.
Available in 400 ml cans, aerosol model (harmless to the ozone layer).
 Contact Polimold
More Information